Our inclusive services are designed to make your stay in Hotel Neuwirt as comfortable as possible.
Breakfast
7:30 am – 10:00 am
Start the day with a well-balanced breakfast: fresh pastries, whole wheat bread, jam, cheese, sausage, eggs and fruits.
Afternoon snack
 4 pm – 5 pm
Our afternoon snacks alternate from day to day, either a cake buffet or a soup buffet.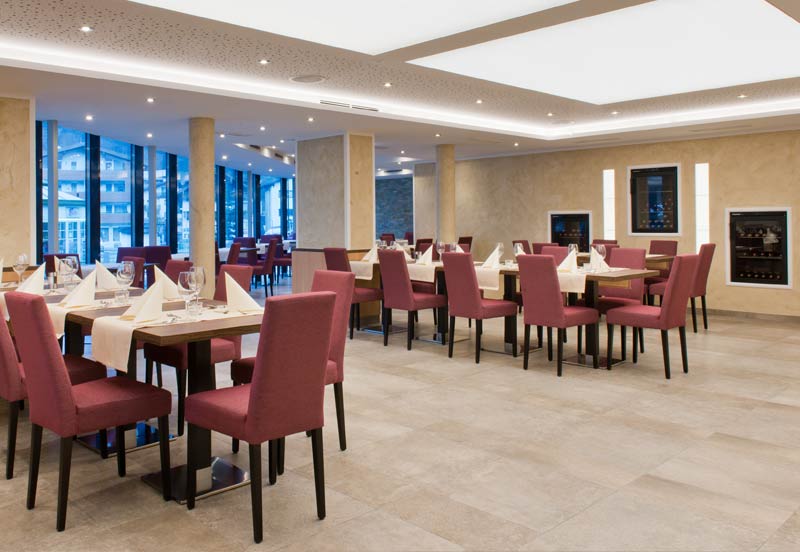 Dinner
6:30 pm – 8 pm
We offer an exceptional three-course menu (with choices) and a salad buffet in our dining room.
Drinks
During dinner (6:30 pm – 8 pm)
Summer
 Drinks are available at the buffet from 10:00 to 18:00 on self-service basis (such as Cola, Fanta, Sprite, Elderflower Juice)
Soft drinks during dinner in the dining room are included in the package price aswell and will be served to the table. In the half-board arrangement (during dinner) are also Zillertal Pils Beer and table wine.
Winter
2 soft drinks or alternatively 2 alcoholic drinks (Pils Beer and table wine) are included in your halfboard package during dinner in the dinning room and will be served to the table.